ENGINEERING THE SOLUTION
Over 10 years of offering pioneering solutions.
GasN2 was founded in 2009 to provide global solutions for gas consumption. Our motto is to overcome the traditional systems used to obtain and distribute gas to offer more efficient and sustainable solutions.
We are a young company with a team of highly qualified, multidisciplinary personnel. Our engineers, chemists, and biologists analyze our clients' productive processes thus bringing the most appropriate solution to each project.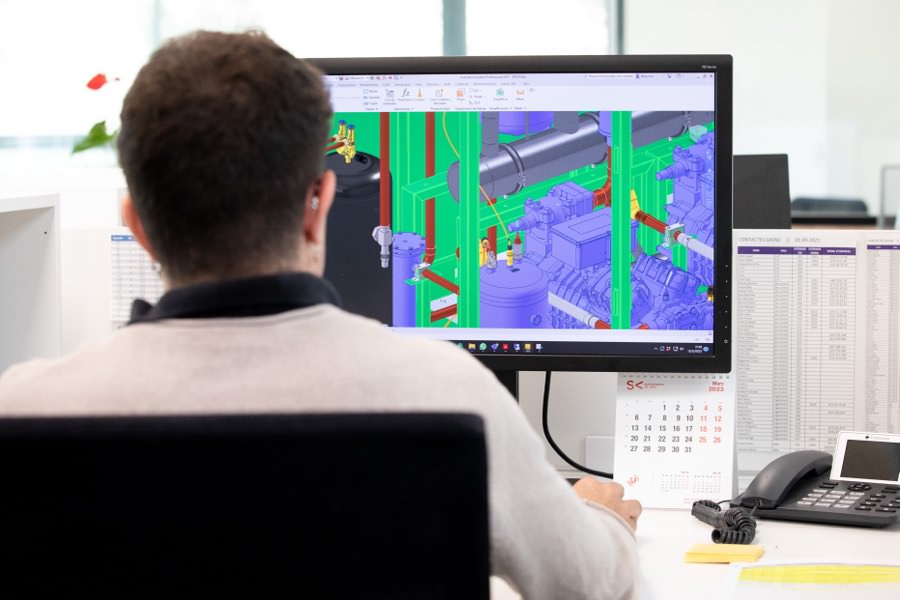 Search for new products

Prototype design

Project development and implementation

Production/manufacturing of our own equipment, using our own technology

Technical and customer service

Preventive and corrective maintenance by our own technical staff

Advice/consultancy to develop global solutions for your project
All our work is based on the following three pillars:
Offer added value to our clients
We work daily

to evolve and provide innovative and global solutions. We are different:
Quality is the crucial premise we work with: from design, materials, and finishes to customer and consultancy services. We are detail-oriented and accurate in everything we do.

Innovation is part of our nature. We collaborate with our clients to transform challenges in their production processes into groundbreaking solutions capable of transforming the market.
We have broad experience in a large number of areas of activity. From professionals with many years of field experience to millennials with a fresh vision. Our team combines experience, talent, innovation, and passion in different industries. Our successes are the achievements of our clients and customers.
We contribute to the environment with a responsibility of our own. We are committed to the concept of circular economy: the reuse of materials and energy in our own or other people's processes, reducing costs and seeking highly efficient solutions on a global scale.
We offer continuous consultancy services for our customers, bringing cutting-edge improvements that add value to the entire industrial chain.
We answer our customers' challenges and anticipate market requirements and demands. We can provide a wide range of solutions for each sector. We design, manufacture, and install our projects and equipment wherever our customers require them with an optimum quality-price ratio.

Detail is the essence of excellence. For this reason, we go further and we can work on the whole of a project: we are engineers, designers, project managers, technical service, etc. We work on the context, conceptualization, and accessories for the success of the technology, the commissioning of the equipment, and after-sales management.
An alternative to the traditional gas consumption system. The industry is becoming increasingly controlled by large companies that monopolize huge market shares, homogenizing the offer. We work every day to evolve and make our society better by providing out-of-the-box solutions.