Our oxygen generation equipment offers safe and cost-effective solutions for the use of oxygen in our customers' manufacturing processes.
Oxygen plays a key role in many industrial processes. Often it is required to control the percentage in the environment during the production process or in the packaging of products, or it is essential to provide accurate concentrations for the success of the processes.
GasN2 technology offers the implementation of oxygen-generating equipment at our clients' facilities, providing autonomy for the generation or consumption of oxygen, with a wide range of purities and flow rates.
Our O₂ generators can be combined with integrated carbon dioxide mixers for obtaining ternary mixtures.
Benefits
On-site generation of O₂ with a purity of 30% to 93%.
Modular equipment with adjustable purity
Raw material: air
Gas characteristics
Variable composition up to 93%.
Control and traceability of gas production.
Continuous purity display
Equipment features
Equipment can operate continuously 24/7
Automated production process reduces costs
Market leading compressed air requirements
Dual production of O2 of different purities
Elimination of logistical tasks
Energy efficient system
Minimal maintenance
Modular and expandable design
User-friendly digital display
Remote connection via App or PC
Hourly production scheduling
Exportable traceability data
Programmable alarm control system
Safe process, no handling of elements at high pressures
Integrated O2 sensor for continuous measurement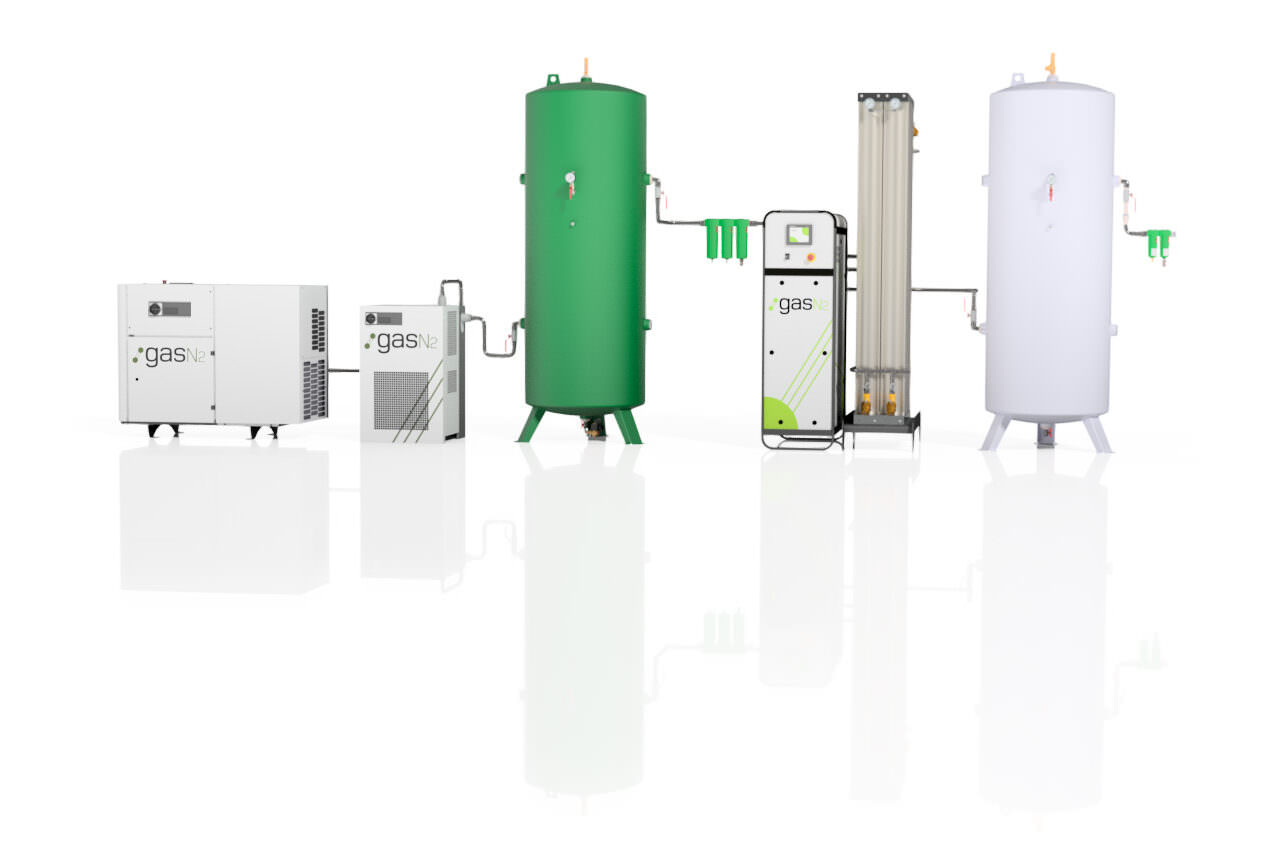 Reliable and robust equipment

Adjustable gas purity

Modular and flexible design

Reduction of costs: no transport expenses, no leakage or carry-over losses

Energy savings

A modular system ensures continuous and independent supply

Easy to integrate and low-maintenance
No need for gas storage at high pressures, ensuring the safety of installations

No need for skilled operators and no dependency on outside suppliers

Environmentally friendly systems

Proprietary software with remote monitoring of incidents

On-site gas production

Robust Pressure Swing Adsorption technology

Zero-cost raw material