Medium and high-temperature
We design refrigerated work rooms that allow the handling and preservation of the product.
Medium temperature systems are suitable for all applications where a temperature of 0 to 8°C is required for product storage or handling.
The medium-temperature plants are based on a direct expansion refrigeration system with semi-hermetic compressors, with secondary fluid exchange through the distribution in rooms and chambers.
The plants can be air-cooled with flat or V-shaped condensers or water-cooled. The plant layout can be compact with an integrated electrical panel and condenser or they can be remotely installed.
All units are designed for outdoor operation. The working power range is from 30kW to 300kW of cooling with an evaporation temperature down to -15 °C.
High temperature: Those that require a temperature of 10 degrees or more. In this type of installation, packaging and labeling works are carried out, always with the product protected by the packaging.
Medium temperature: Rooms where a temperature of 0 to 8°C is required, in which the product is handled.
Features 
Minimum gas load
Natural refrigerant
Low GWP – ODP=0
Minimal maintenance tasks
Leak detector and safety systems for the refrigeration plant
Control and management of room and chamber temperatures
Electronic control
Control of the first compressor with a frequency converter
EC Capacitor
High energy efficiency
GasN2 integrated control system
Exclusive platform and for each Client
Remote control of operation
Optional predictive control
Optional heat recovery system
Optional built-in pumping system
Optional acoustic encapsulation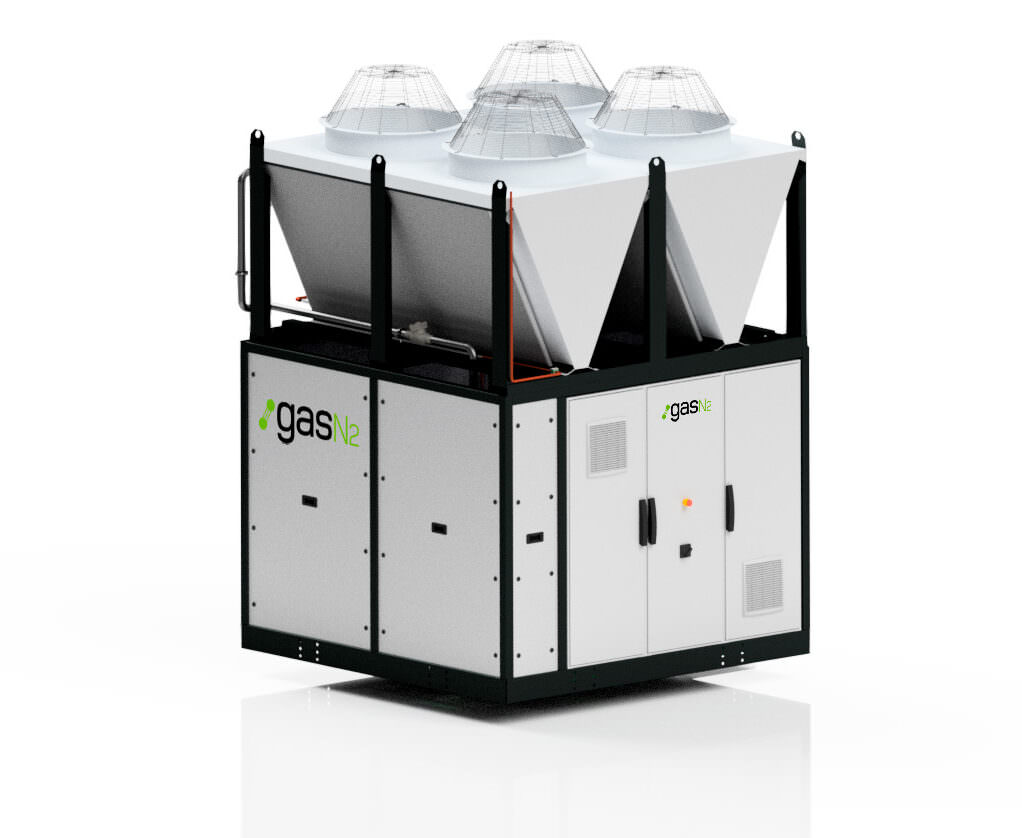 Cooling/Freezing capacity adapted to the customer's needs.

Integration of frequency inverters.

Less polluting refrigerant gases.

Remote control of equipment operation.

Significant savings in electricity.

Low freezing temperatures.
Reduced freezing cycles.

Faster and more efficient production.

Modulation of consumption according to production demand.

Tax-free refrigerant gases.

Reduction of the frozen product cost per kilo.

Remote SAT.